*Translation uses a machine.
*Please read the 4-frame manga from the upper right.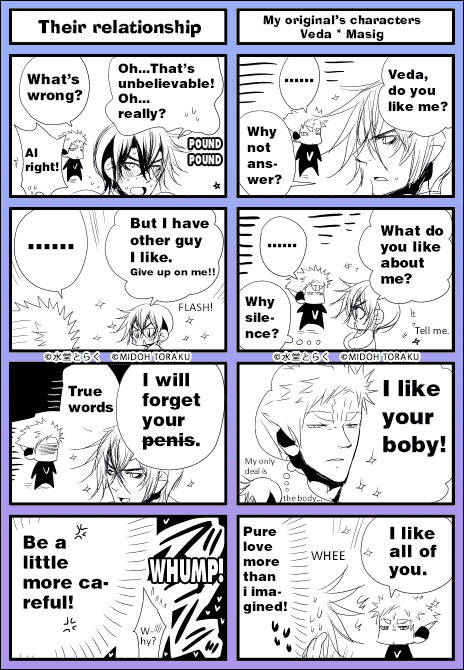 *Click here for Japanese version.
[Character introduction]
Veda & Masig (Mashigu,Gushima Sig)
Works depicting them are on sale at
DLsite
.
DLsite supports multiple languages.
Click here for details.


Thank you for buying my works on DLsite!